Handicap Accessible Vehicle Inside Transfer Boards

At Access Unlimited we believe that mobility, like people, comes in all shapes and colors. We celebrate the rich diversity of our customers' needs by creating products that allow easy access to ANY vehicle, from cars and vans to trucks and SUVs. We believe that adaptive equipment should be unobtrusive and should meet the needs of its user with a minimum of modification to vehicle or lifestyle. We believe every person should be able to choose the vehicle they like best, regardless of their disability. Access Unlimited products empower people with disabilities to regain control of their mobility.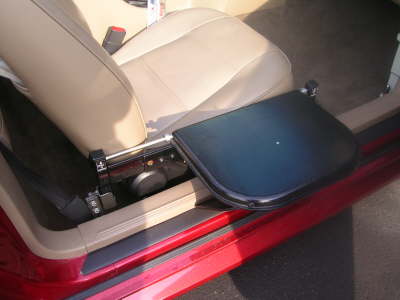 Products
Please call us for our current wheelchair/handicap van inventory.