Home Adaptive Equipment

Access Unlimited Multi-Lift


One portable Multi-Lift can lift you to your bed, sofa, toilet, bathtub or your favorite easy chair. With a mounting bracket at each location where you want to transfer, your Multi-Lift lifts you safely and easily, without having a separate piece of equipment to do each job.
Easy on your caregiver's back

Available with a wide variety of slings

Mesh slings for bathing

Two-piece slings for toileting

A variety of support levels and options to suit the level of your disability

Bracket can be mounted on the wall or floor to suit your room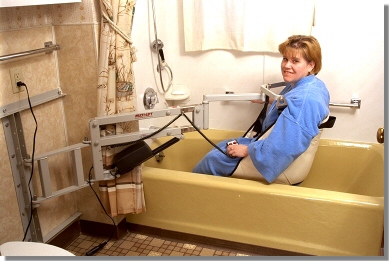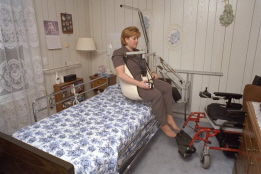 Please call us for our current wheelchair/handicap van inventory.