Truck Accessories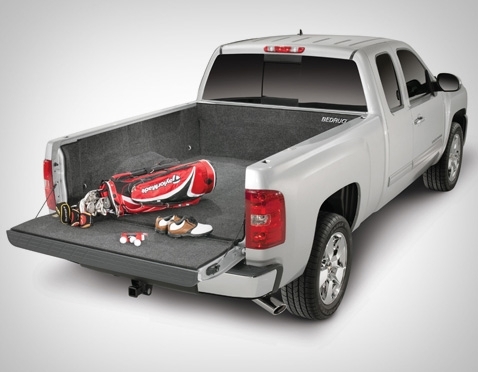 Ultra tough work surface made of 100% polypropylene, the BEDRUG bed liner protects your truck, and provides an ultra tough work surface. BEDRUG is water and stain resistant. Holds up to bleach, oil and even battery acid.

BEDRUG is custom formed to fit the contour and shape of the bed for a snug, tight fit, with a smooth, flat surface. Maintains the original shape and features of the truck bed, and full access to any factory tie-downs.

The tailgate section is connected to the BEDRUG floor panel with a built-in hinge constructed of the same material. BEDRUGS hinge prevents debris from collecting in the opening between the bed and tailgate.
Bedrug Products
Please call us for our current wheelchair/handicap van inventory.