Wheelchair/Scooter Inside Lifts
Bruno Lifter - Model AWL-150 - Wheelchair/Scooter Lift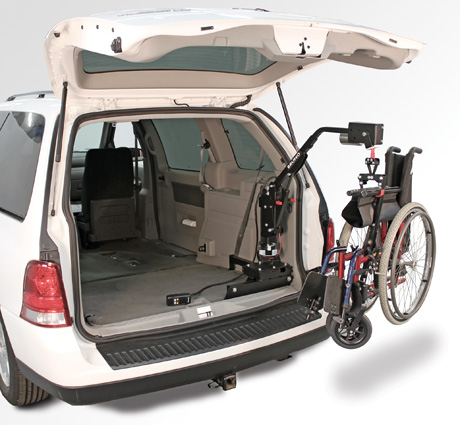 Bruno's Lifter conveniently lifts and stores your Personal Mobility Device (manual folding wheelchair, travel scooter, travel powerchair) inside your vehicle at the touch of a button. Connect the docking device, push a button and let your Lifter do the heavy lifting for you!

Power raise/lower and manual operation; docking device for your mobility device is included; no modifications to your personal mobility device or vehicle.
Power Raise/Lower and Manual Rotate Operation.

Docking device for your mobility device is included at no charge.

No modifications to your Personal Mobility Device or vehicle.

Hundreds of vehicle-specific custom bases are available for a precise installation.

Works with minivans, SUV's, Crossovers, full-size vans and sedans.

Bruno Valet® Signature Seating complements your vehicle lift for a total mobility solution.



Please call us for our current wheelchair/handicap van inventory.