Vehicle AccessTransfer Seats
Bruno Independent Living Aids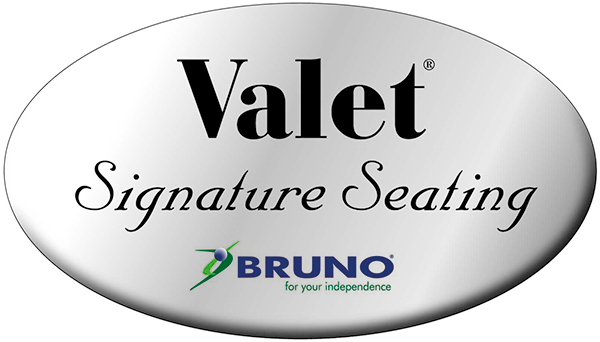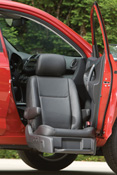 Is it becoming harder to get in and out of your own car? Valet ® Signature Seating by Bruno Independent Living Aids removes that challenge in style.

Marvelous automotive seats that rotate, some that even move up and down for a perfect transfer height will change your life. And, there's nothing to these luxurious seats that says "medical" or "disabled." The words that come to mind are "elegant," "convenient," and "What will they think of next?"

Valet seats are designed for practically every type of vehicle. Love those high riding SUVs? Pickup trucks more to your liking? It doesn't matter. Bruno can match your lifestyle and your vehicle with a turning seat that will deliver independence.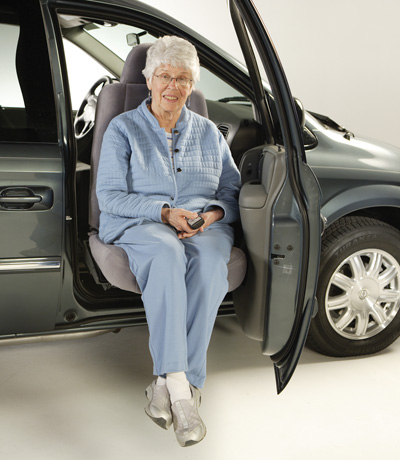 The Bruno Valet is a simple and reliable driver or passenger solution for access to higher vehicles. The Valet provides full power operation to eliminate the twisting, turning and climbing associated with entering and exiting many vehicles. One button control makes operation a snap!
Learn More


A step above the Valet Seat, Bruno's Valet Plus is a luxury seat that combines elegance with marvelous functionality and represents the reward you deserve.

Individually programmed at installation to ensure the best fit and function, the Valet Plus features power forward/backward seat adjustment with full seat recline. The best driver access seat available today. With an impressive array of colors, and new Metro Tech fabric and Ultraleather™ Plus materials - it feels like the seat has been tailored just for you!

Learn More




Bruno's Valet Limited is a premium, beautiful passenger seat that is the definition of style and substance. Not only does the seat rotate with smooth efficiency, it automatically reclines as it moves through the door frame, providing extra head clearance. This "tip of the hat" recognition of your comfort is an indication of a seat that will make your travel experiences memorable.


Impeccable aesthetics – blends into the vehicle

.

Learn More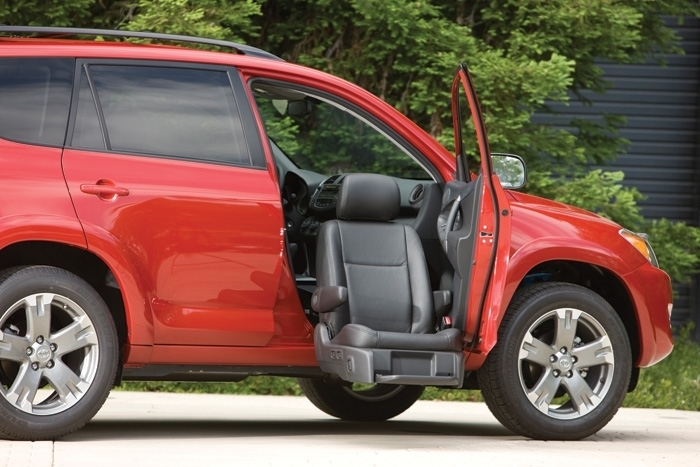 The Valet® LV Swivel Seat Provides Easy Access to Cars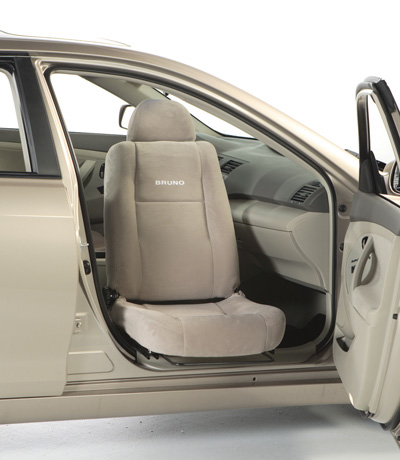 Bruno's driver or passenger Lower Vehicle solution provides easy access to an automotive seat. The seat power rotates out over the door sill, bridging the gap for a safe transfer onto the seat.
Once you're on, the seat rotates back into the vehicle... and off you go!
** Application list is constantly growing. Contact us for details on specific model year, model and compatibility.
Learn More
Stow-Away Transfer Seat Leaves Pickup Truck Cab Free of Obstructions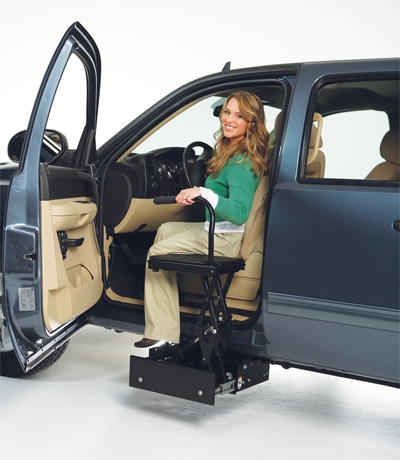 The innovative Stow-Away power transfer seat was designed specifically for pickup trucks and higher SUVs. Mounted under the vehicle in a sealed case, the Stow-Away comes out and stops at the desired height for an easy transfer. Once on, the seat raises you to the optimal height for getting into the vehicle.
Learn More








The
XL-SEAT
is intended to fit in most minivans on the market and certain trucks. The
XL-SEAT
was designed to be the first choice when looking for simplicity, comfort and space.
When using the
XL-Seat
you transfer onto your original seat. You get to keep all the original features from your vehicle. All seat adjustment functions remain operational, the seatback still reclines completely; even power or heated seats can remain intact.
Learn More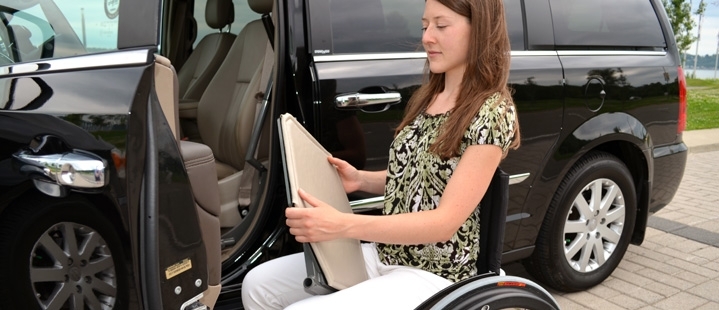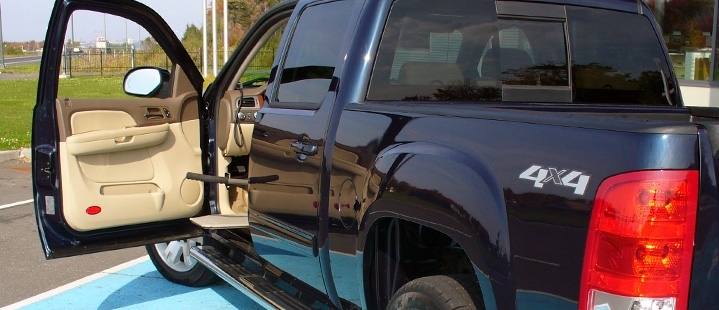 Adapt Solutions
XL-BASE
is easily installed into the original seat mounts with no structural modifications to your vehicle. It is also easily removed to return the vehicle to its original condition. In one smooth, simple motion, the
XL-Base
rotates and then gently lowers out of the vehicle. This cycle can be stopped at any time to allow transfer at desired height.
The
XL-BASE
is designed to fit into most minivans on the market. Available for front and center passenger positions in most vans. Equipped with emergency backup system.
Learn More
Please call us for our current wheelchair/handicap van inventory.