Access Ramps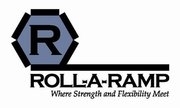 One of the most portable and versatile ramps available. Great for use as a portable wheelchair ramp or scooter ramp for users who want an option to expensive chair lifts, permanent ramps.
Unique Features to the Roll-A-Ramp® Portable Ramps:
Lightweight yet Strong — Aircraft Aluminum supports up to 1,000 lbs.

Portable — Take it with you

Warranty — Full 10-Year Warranty

Versatile — Any size, any time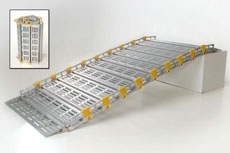 No matter how the system is configured; short portable ramp to extensive modular ramp, your Roll-A-Ramp® ALWAYS remains portable.
Unique Design — Patented link construction means you will never have the wrong size portable access ramp; simply add additional links to change length with simple tools provided with your ramp.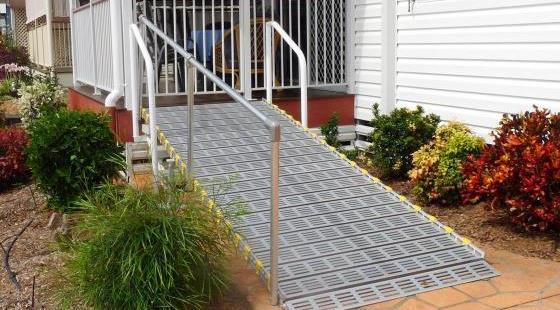 The Roll-A-Ramp® Modular Ramp System can be configured to any length needed. Unlike other ramps where once you reach 10-foot in length, you are limited to a modular system designed to stay in place, the Roll-A-Ramp® system gives you the versatility of still having a portable system — at any length! Handrails can also be added to one or both sides.
Features:
Easy set up and take down – or may stay in place

Stow and go

Rolls up and is portable

Lightweight yet extremely sturdy and durable

Can be confrigured as multiple ramps in one - ask how!

Unconditional 10-Year Warranty
Learn More

Innovative Wheelchair ramps designed by PVI, the multifold ramp separates into two pieces for easy carrying; folds, carries like a suitcase. Closure strap locks the panels together; lightweight, easy to handle and set up.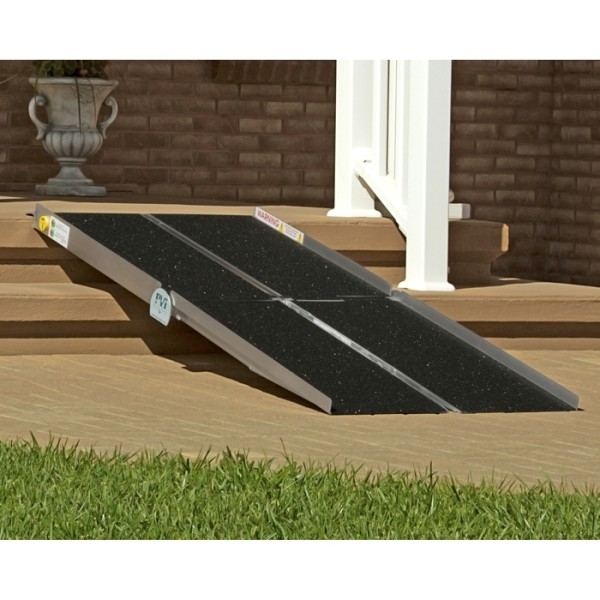 PVI has a full line of handicap ramps. PVI is also proud to be the inventor of the original multifold access ramp. There are knock-offs of this popular ramp by other companies, but PVI ramps have set the standard of excellence. PVI Products are tested to a 3X safety factor making them pound for pound, the strongest and lightest ramps available. PVI Ramps are proudly made in the USA.

Learn More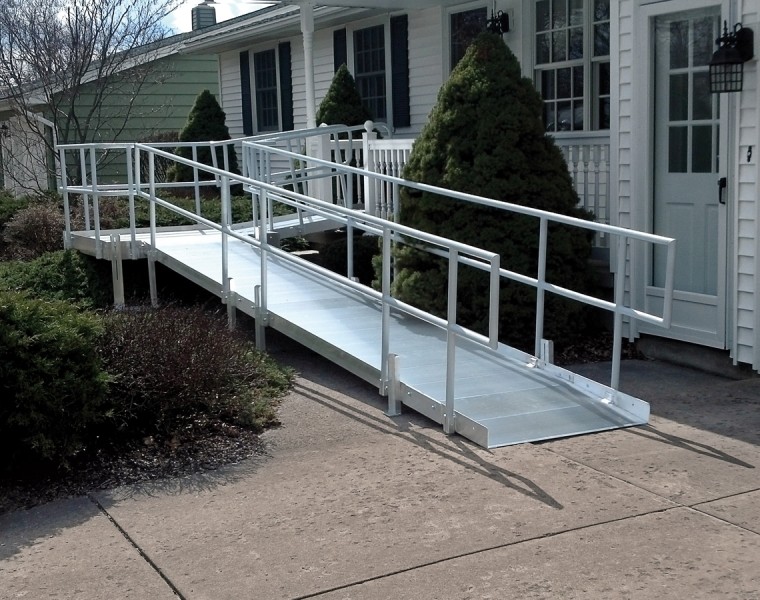 PVI also has solid ramps to fit your needs. Their full platform provides excellent stability, has durable welded construction, anti-slip, high traction surface, accommodates wheelchairs and scooters with various wheel configurations. Like all PVI Ramps it comes with a limited lifetime warranty.

Learn More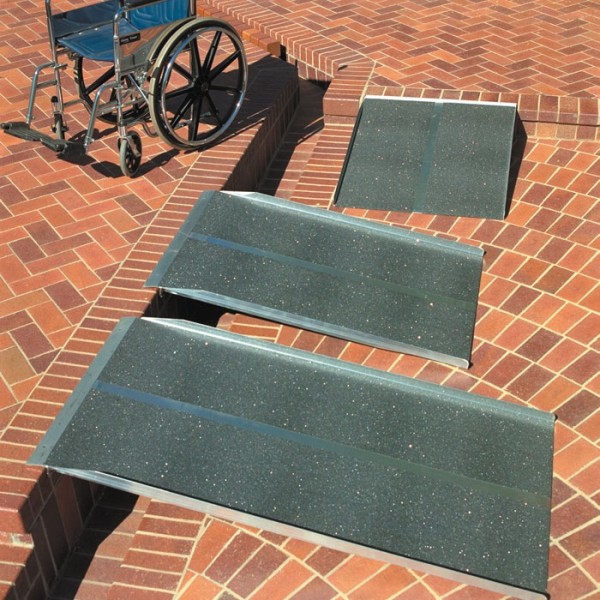 Multi-fold ramps from
Pride® Lifts and Ramps
make using a mobility product easy over entrances, small staircases and a variety of
places in the home and outdoors.
Highly durable and portable, Multi-Fold Ramps are offered in longer lengths for increased accessibilty.
Rubber Threshold Ramps from
Pride® Lifts and Ramps
provide a durable and safe means of navigating uneven household surfaces
including small steps and doorways. A hidden dovetail locking system allows for easy installation and incremental ramp height adjustment of up to four inches. Modular design makes Pride Rubber Threshold Ramps a practical and affordable solution.
Single-fold ramps from
Pride® Lifts and Ramps
offer a reliable solution for transitioning curbs, thesholds and other obstacles.
They are available in several different lengths and can accomodate a weight capacity of 600 lbs. Plus, lightweight Pride single fold ramps are easily portable, making them ideal for home and travel.
Please call us for our current wheelchair/handicap van inventory.