Platform Lifts Scooters/Powerchairs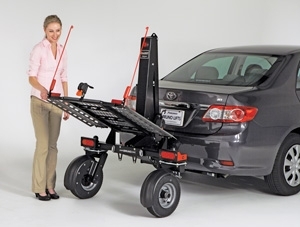 This groundbreaking product lifts and stores your unoccupied scooter or powerchair (weighing up to 350 lb/160 kg) outside your small, mid-sized, or large car at the touch of a button. Simply roll your mobility device on the platform from either side, hit a button, and let the Chariot do the lifting for you. Self-tensioning retractable belts are included for securement (one hand operation).

Learn More











This simple to use product lifts and stores your unoccupied scooter or powerchair inside your minivan or full size van at the touch of a button. Simply roll your mobility device on the platform from either side, hit a button, and let the Joey lift and store your mobility device for you. Securement belts are included for safety during transport. An optional barrier system is available for added safety and convenience.

Learn More











The best of both worlds. Harmar Hybrid Lifts provide easy drive-on, drive-off convenience for Power Chairs and/or Power Scooters. The compact design of this AL600 Hybrid Platform Lift fits virtually all scooters & power chairs and is ideal for SUV's and smaller crossovers.

Smaller vehicle space? New EZ-Detach Seatback accessory converts power chairs to a lower profile to fit more easily into small cargo areas. Includes easy-turn handles, weight-distributing handle bar for easy removal and replacement.

Learn More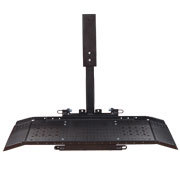 Harmar Hybrid Lifts provide easy drive-on, drive-off convenience for Power Chairs and/or Power Scooters. The AL625 Hybrid Van Lift is ideal for minivans and full-size vans and fits virtually all Power Chairs and Scooters.

Smaller vehicle space? New EZ-Detach Seatback accessory converts power chairs to a lower profile to fit more easily into small cargo areas. Includes easy-turn handles, weight-distributing handle bar for easy removal and replacement.

Learn More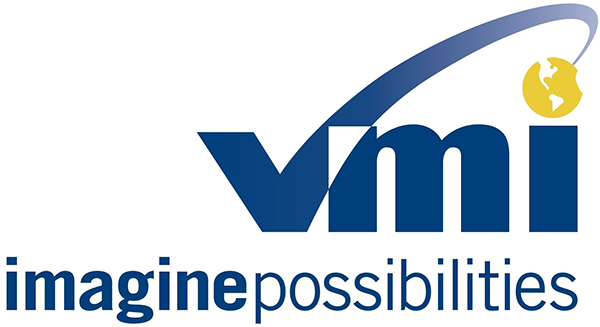 Using the industry's best-in-class manufacturing facility, VMI delivers the highest quality platform lifts for vans, designed to meet a variety of needs and budgets. VMI wheelchair platform lifts have been developed for optimum strength and convenience and feature the most current technology available to ensure your complete satisfaction. VMI platform wheelchair lifts can make almost any full-size van or smaller global van a handicap accessible van.
The
Fiorella F500
handicap lift
is the newest
mobility platform lift
in the VMI line of mobility transportation solutions. Fiorella has manufactured
wheelchair lifts
for over 15 years and distributes in 47 different countries.
This Fiorella
handicap platform lift
features a unique design that is attuned to the specific needs of disabled individuals. Customer experience is the primary focus behind the engineering and creativity that goes into each and every F500
platform mobility lift
.
Learn More
Please call us for our current wheelchair/handicap van inventory.