Wheelchair Securement Systems
Q'Straint QLK-150 Dock Drive Discover Docking System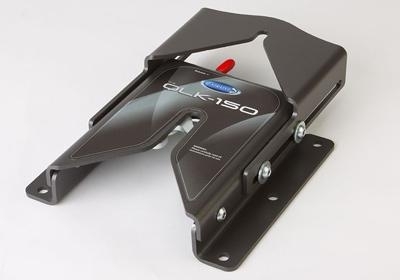 The QLK-150 wheelchair docking system is the next step in independent wheelchair securement (also known as powered lockdowns or tie-downs). It is the perfect solution for those looking to drive their own vehicle or want to quickly secure their own wheelchair using a single point system.













Features and Benefits:
Extensive Crash Testing - first and only system tested to higher WC/19 wheelchair loadss and also the only system tested Forward, Rearward and Sideways
Slim and Flexible Dash Controls - Compact design has a much larger touch area and features imbedded LED indicators showing system status
Flush Surface - Eliminates "snags" and gives users an immediate 3/16" (5mm) of additional bolt clearance
Tapered Channel - Helps smoothly guide users into place
Reduced Footprint - Reduces castor interference with shortened design front to back (over the QLK-100) by 1.5" (38mm)
SMART (ECM) - Newly designed Micro-processor controller
Sleep Function - When user exits docking base, system draws 76.5 micro amps; about 5 times less than other docking systems
Plug & Play Serviceability - Solenoid and limit switch feature quick connectors for faster maintenance and easier servicing
Please call us for our current wheelchair/handicap van inventory.