Wheelchair Accessible Truck Conversions

RYNO Conversions allow for easy entry and exit; provide a smooth and comfortable ride. With the rear seat still being used the RYNO conversion seats 5 people safely and without any discomfort. They are used for getting off-road and in rural areas a van cannot take you. These conversions will haul loads and take you where you want to go.
Drive the vehicle "you" want to drive!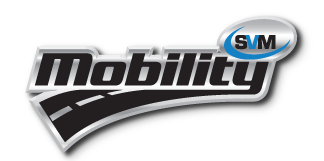 About Mobility SVM
Full Size Wheelchair Truck Conversions
Mobility SVM
, formerly known as GoShichi, was founded in 2009 on the premise that although a person might need to utilize a wheelchair, many individuals still want the freedom and independence to pursue their interests in outdoor activities through the advantages of a full size truck. This is the philosophy that led to the development of Mobility SVM wheelchair accessible truck conversions.
Today
Mobility SVM
manufactures a full size
General Motors
truck (Chevy and GMC) that is wheelchair accessible from either the driver or passenger's side with a unique platform mobility lift. This allows the driver or passenger to remain in their wheelchair while using the handicap pickup. This concept has given many wheelchair bound drivers the opportunity to have a vehicle that better suits their needs versus the traditional mini-van.
New Ownership:
Through acquisition,
Mobility SVM, LLC
was established in March 2012. The new organization has over 200 years of automotive or comparable industry experience. This team is committed to enhancing product quality, consistent on-time delivery, and exceptional customer satisfaction in every handicap accessible pick-up we build.
Please call us for our current wheelchair/handicap van inventory.