Adapt Solutions XL Power Board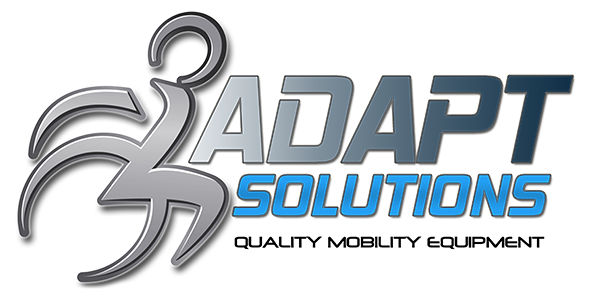 The XL-SEAT is intended to fit in most minivans on the market and certain trucks. The XL-SEAT was designed to be the first choice when looking for simplicity, comfort and space.

When using the XL-Seat you transfer onto your original vehicle seat. You get to keep all the original features from your vehicle. All seat adjustment functions remain operational, the seatback still reclines completely; even power or heated seats can remain intact.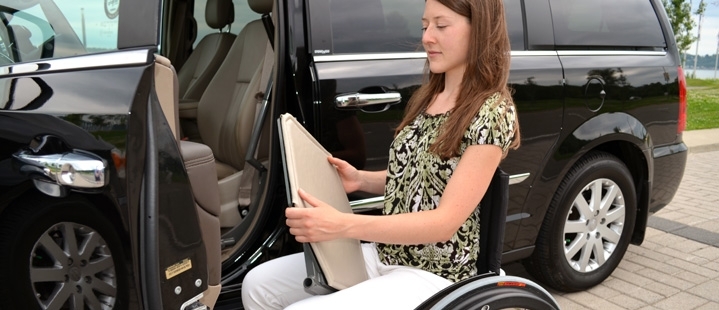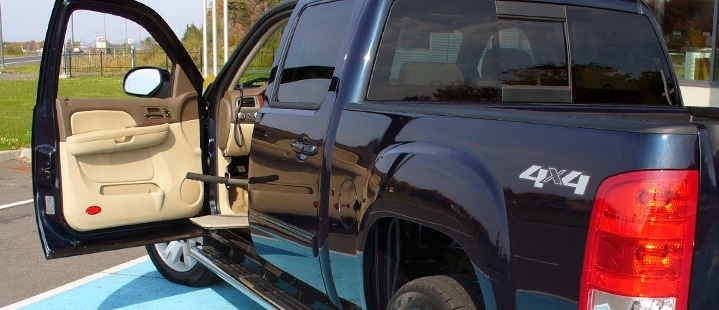 The
XL-Board
helps you into your vehicle folds up and tucks away easy to use retractable support arm. No structural modification to the vehicle means a quick and easy installation.
Features:
Easy to use with motorized up and down functions

Retractable support arm for safe transfers

Removable transfer board makes it easy for other drivers to use the vehicle

All the seats adjustment functions remain operational because the compact equipment fits neatly between the seat and the "B" pillar
Specifications:
Lowers to the height of the rocker panel (floor of the vehicle) or can be stopped at any height to make transfers according to your needs

Seat covered with vinyl surface and slight cushioning for easy transfer

Maximum weight capacity: 275lbs.
XL Seat Brochure
Please call us for our current wheelchair/handicap van inventory.