Pride Mobility Power Chairs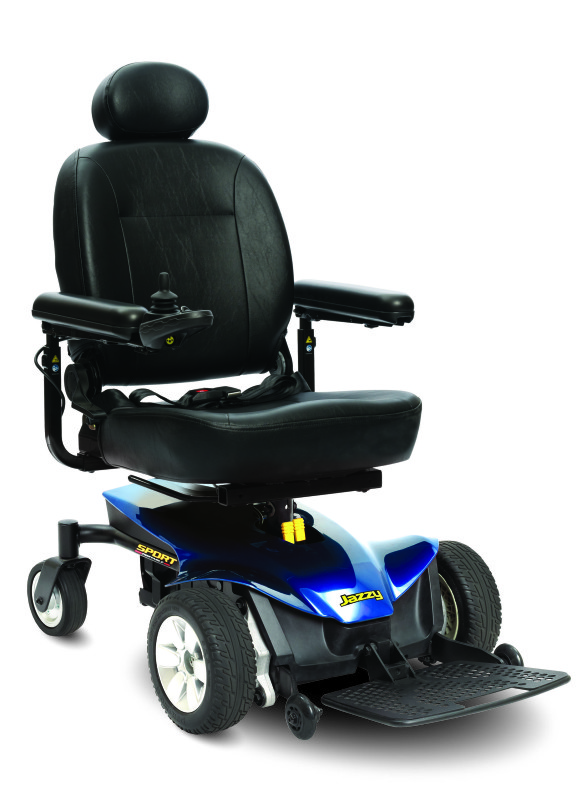 Why Jazzy® Power Chairs?
It's more than an electric wheelchair. Jazzy Power Chairs are built to meet the needs of everyday people in the real world. From extremely portable power wheelchairs, to rugged models with suspension components, to bariatric power chairs, there is a Jazzy Power Chair for every person and lifestyle. Discover why the Jazzy Power Chair is America's #1 power wheelchair.
Sophisticated
Our power chairs are functional and stylish. The Jazzy Air® 2 offers one-touch elevation to provide up to 12 inches of lift. This elevated power chair offers enhanced environmental access and endless social benefits. Learn more about the Jazzy Air 2.
Maneuverable
When looking for the best electric wheelchair, consider the maneuverability of a Jazzy motorized wheelchair which can navigate obstacles and smaller spaces. The Jazzy® 600 ES offers the tightest turning radius in the Jazzy® line
Reliable
The best electric wheelchairs are built to last. Our power wheelchairs are engineered for long-lasting durability and are subjected to extensive factory testing.

Pride® FDA Class II Medical Devices are designed to aid individuals with mobility impairments.

Pride Jazzy Elite HD

Pride Jazzy Select
Please call us for our current wheelchair/handicap van inventory.