Secondary Controls for Disabled Drivers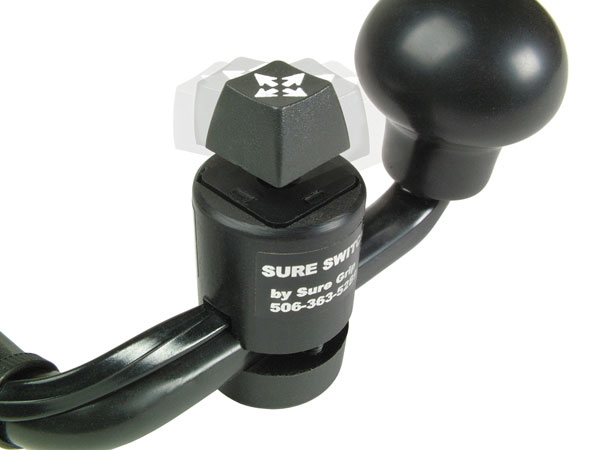 With the Sure Switch directional control you can
operate yourvehicle's peripheral driving functions
at the touch of a button!
Designed to
complement the Sure Grip Hand Control
, the Sure Switch allows you to control the following functions with just the tip of your finger.
Learn More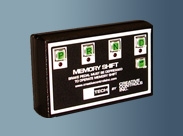 The C-Tech MemoryShift is a programmable electronic push-button shifter that delivers true, accurate shifts every time. The MemoryShift can be installed on just about any automatic transmission vehicle made. Compact control panel allows for more choices in mounting.
Learn More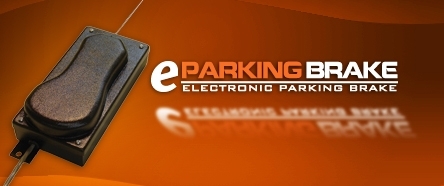 CCI designed the Electric Parking Brake push button control to set the parking brake with ease. With a unique increasing torque feature and compact design allowing for easy installation. The EBP works on most vehicles with ABS brakes.
Learn More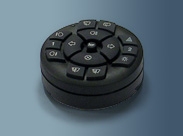 LogiTouch™ is ideal for drivers who are looking for ease in operating a vehicle's secondary controls (switches). LogiTouch adds a new dimension to adaptive driving by putting up to 18 function control switches at your fingertips. The National Mobility Equipment Driving Association (NMEDA) recommendations were an important factor in its design to ensure the highest level of quality and functionality.

Learn More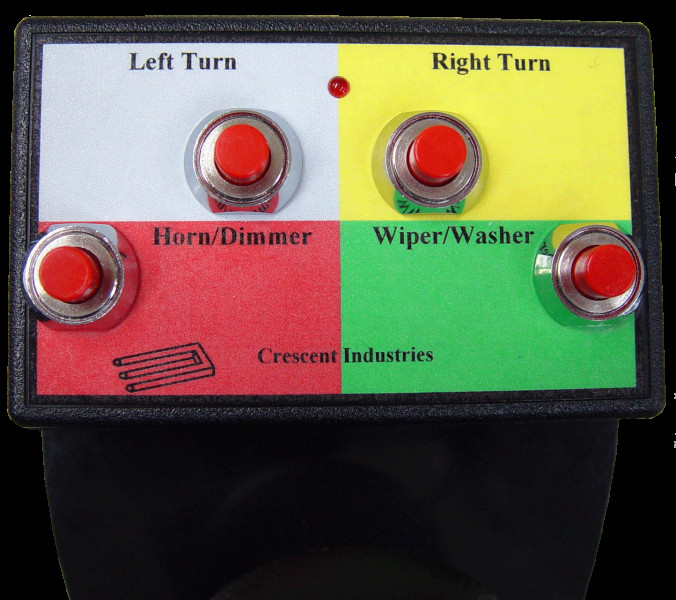 The Crescent Industries Spinner Knob includes six functions.
Learn More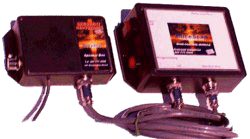 VoiceScan can be programmed in either one or two channel mode. The one channel mode allows all functions to be operated from a single switch, while the two channel mode allows for two priority functions. In either mode, VoiceScan can control up to 16 functions.
VoiceScan is field programmable-it can be customized at our shop!
Learn More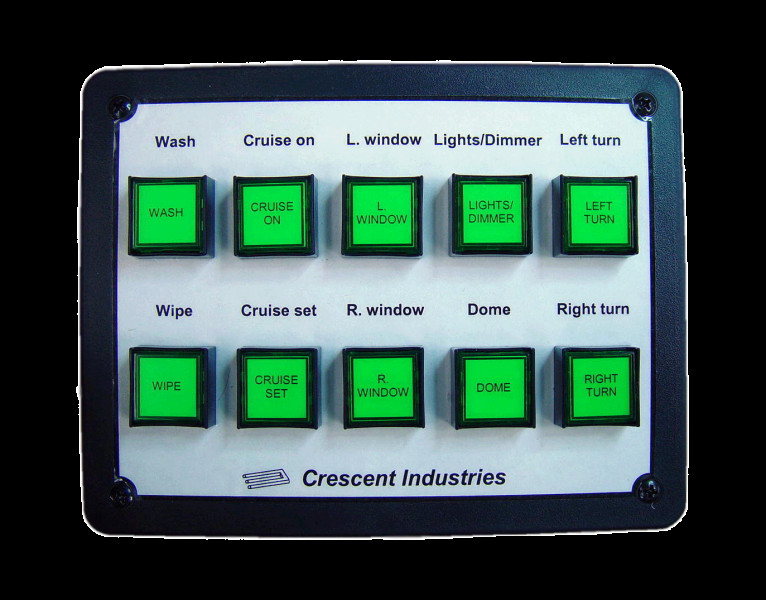 Our Lighted Consoles, like all of our products, can be used to control any function the client needs. These are custom made and the placement of the switches and size of the console can be customized as well.
Learn More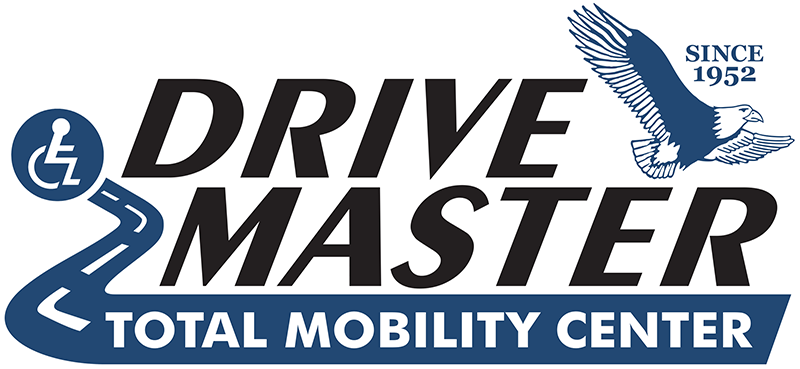 Drive-Master Low Effort and No Effort Braking Modifications
Standard factory power brakes require 20 foot-pounds of pressure to operate. Drive-Master's low-effort modification reduces the required pressure to 11 foot-pounds. The no-effort modification reduces the required pressure to 7 foot-pounds (these statistics will vary slightly depending upon model or car or van).
Drive-Master Braking Back-Up Systems
Provides emergency power assisted braking if power brake system fails due to engine failure or low vacuum. Test circuit is included so backup system can be periodically checked by customer. Audio and visual alarms alert driver to power brake system failure. Automatically activated if engine vacuum drops below a satisfactory operating level. Fits all American vans and most full or mid-sized cars. Does not require low or no-effort braking.

Please call us for our current wheelchair/handicap van inventory.